Rising home prices and rents have Bay Area residents searching for lower cost housing. Most of them are making their way to Sacramento for its refreshing home prices, which in turns leads to living in better neighborhoods and a better quality of life. These are the top 5 neighborhoods Bay Area residents are choosing.
Midtown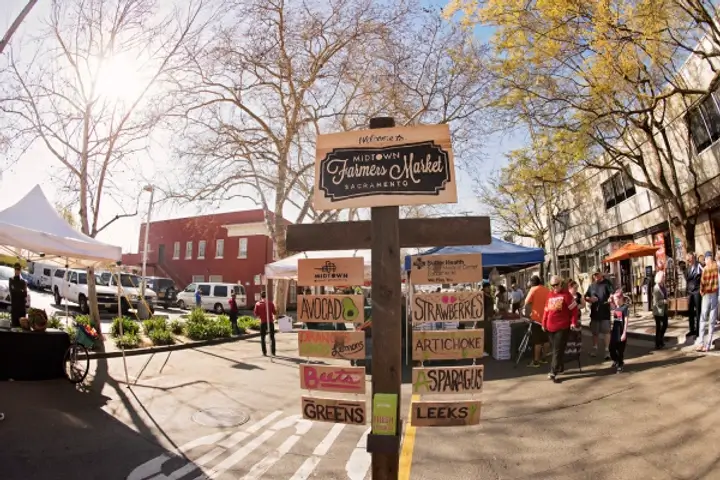 Midtown is a trendy area in close proximity to downtown Sacramento. It's considered to be the cultural hub of Sacramento and features an eclectic mix of housing and a diverse array of businesses.
Midtown has carved out its unique identity over the past few decades, gaining recognition as its own entity rather than as an appendage of downtown. Today, it's one of the most desirable places in the city to live, work and hang out, especially for millennials. Midtown restaurants draw rave reviews in national publications, sidewalk tables and bicycles are everywhere, stylish boutiques cater to the fashion-forward, galleries showcase the best in regional art, and nightclubs throb into the wee hours. Midtown is the part of the city that never sleeps, the place where everyone wants to be.
The median home price in Midtown is $495,000.
Land Park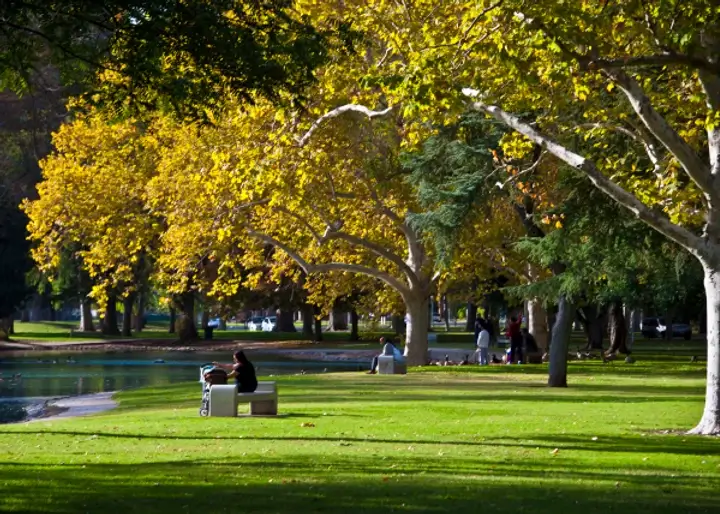 Land park is another neighborhood in close proximity to downtown Sacramento. Nestled against the Sacramento River, Land Park contains multiple parks filled with lakes, the Sacramento Zoo, a golf course, and two children's amusement parks. Neighborhoods in Land Park feature tree lined streets with close knit houses.
The median home price in Land Park is $566,500.
El Dorado Hills

El Dorado Hills is a community nestled into the foothills overlooking Folsom Lake. It has a number of gated communities and has a small community feel to it.
The El Dorado Hills Town Center (pictured above) pulls together a mix of local and national retailers, cafés, restaurants, bars, movie theater, hotel, gourmet market, fitness club, day spa, luxury car dealership, professional and medical offices, public amphitheater, fountains and waterways, and broad public plazas. It is the center of town and of the region; a place where the community can gather to shop, dine, work, go to the movies, enjoy a concert, and relax on public plazas.
The median home price in El Dorado Hills is $637,000.
Folsom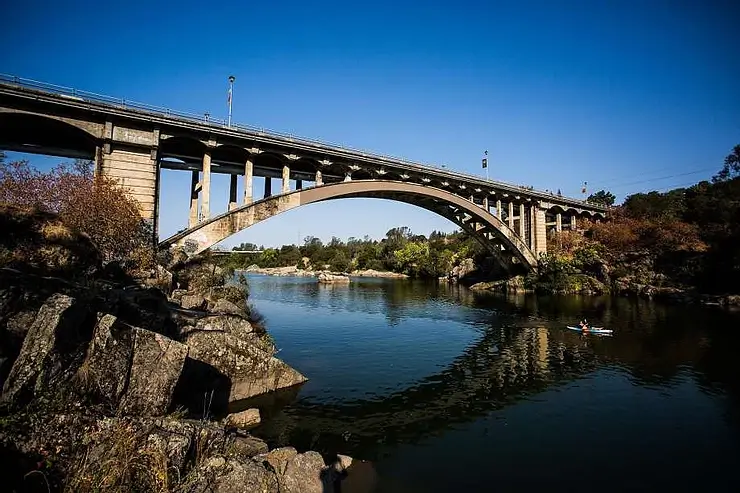 Folsom is a very active community located in between Folsom Lake and Lake Natoma. On the weekends you will see residents taking advantage of the large network of bike trails, kayaking, or hanging out on the lake.
It has both old charm from starting as a gold mining town and new development. Folsom has a 30 year expansion plan to expand another 3520 acres south of Highway 50.
The median home price in Folsom is $508,000.
Rocklin
>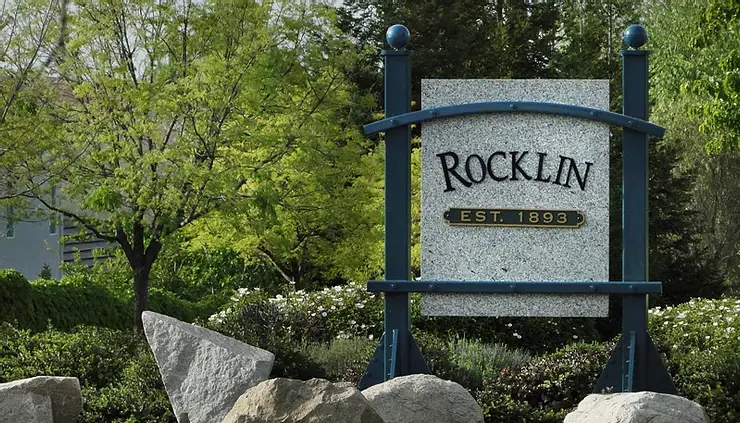 Beginning in the 1980s, Rocklin realized the benefits of a lower cost of living and land that drew high technology firms and other industries to the region. This resulted in an expansion of commercial and residential development, including Stanford Ranch, the 3,000-acre master-planned community that had also been part of Spring Valley Ranch. A steady period of growth continued in Rocklin with additional master plan areas including Whitney Oaks (1,000 acres) and Whitney Ranch (1,300 acres).
Casinos, shopping, and easy commutes attract people to Rocklin.
The median home price in Rocklin is $460,500.
If you're looking to relocate to the Sacramento Area, reach out to us! We have great real estate agent connections that specialize in these neighborhoods and other surrounding areas.