Why Looking at Foreclosures on Zillow is a Waste of Time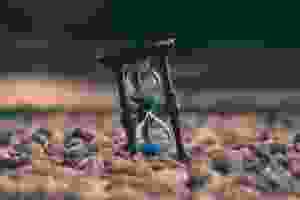 "I'll find a foreclosure so I can get a smokin' hot deal!" I'm sure the thought has crossed your mind a time or two when you're looking to purchase a house.
Sorry to break it to you… but you're wasting your time.
These homes are NOT for sale. People may even still be living in them. These properties aren't listed in the MLS (Multiple Listing Service – a database of all the houses for sale in an area) and they are listed as "potential listings" on Zillow.
Here's how Zillow defines foreclosure and pre-foreclosure listings on their website:
Pre-Foreclosure – "The lender initiated foreclosure proceedings on these properties because the owner(s) were in default on their loan obligations. Pre-foreclosures also include properties for which a foreclosure auction is scheduled. These properties are not found on a multiple listing service (MLS)."
Foreclosure – "These properties are owned by a bank or a lender who took ownership through foreclosure proceedings. They may soon be listed for sale. These properties are not found on a multiple listing service (MLS)."
With pre-foreclosure properties, the foreclosure process may never even take place. There is a period of time for the property owners to fix or cure the default. These can be simple matters of paying property taxes, renewing insurance policies, or catching up on mortgage payments. If these properties did end up going towards foreclosure it could take months before they were ready for sale.
Properties that are foreclosed on and bank owned will still need to go through all of the lender's processes. They will get an appraisal, and list the property at market value just like an other home for sale.
So, don't waste your valuable time looking for a foreclosure on Zillow. The property isn't for sale and it's going to be listed at market value. If you want a good deal, use an experienced agent who knows your local market.