Five Reasons Why Renting Sucks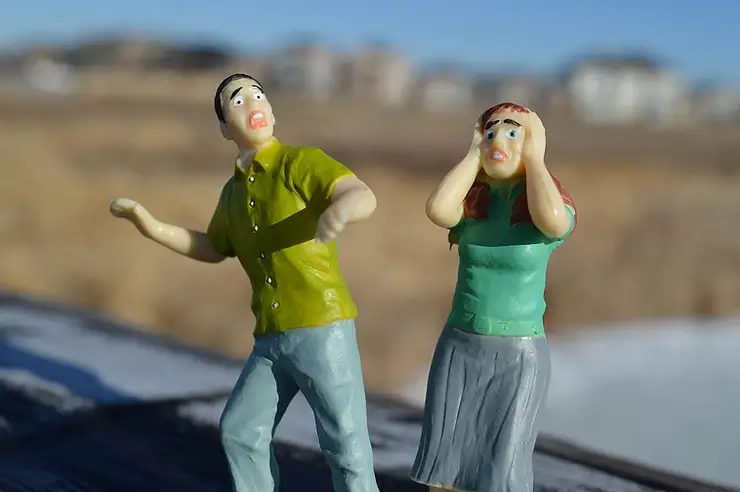 When I bought my first home I never thought I would have to worry about renting again. Well, life happens, and I ended up renting for about four years. I found a great house in a great neighborhood, with what I thought was a great landlord.
Then the things that suck about renting crept in and…. I never expected them. Here are the five reasons renting sucks compared to owning your home.
The Dog
Finding a rental that accepts pets is difficult! Not only do you have to have a pet deposit but depending on the breed and size of your dog you it may be near impossible to find a landlord willing to rent to you. If you do, you will be forking over even more of your hard earned money on top of rent. Each landlord has their own policies about pets in rentals. You may be looking at additional costs like renters insurance, pet deposits, or even a higher rent amounts.
TAX WRITE OFFS
This one crept up on me like the bad guy in a horror movie. I had owned a home since I was 18 and I had grown accustomed to the tax exemptions I was granted being a homeowner. As a renter that all came crashing down on me fast. The renters credit here in California is a joke of a tax write off. It ranges from $60 to $120, yes that's it. When you own your home, you get to write off all the mortgage interest, property taxes and sometimes even the repairs you make on your home. That can be THOUSANDS of dollars in write offs, which means more money in your pocket at the end of the day. I'll take that any day instead of the measly 60 bucks.
EVICTION NOTICE
I don't mean the kind of eviction because you didn't pay rent. I mean when the landlord wants the house back because they're going to rent it to a long-lost cousin and you need to leave in 60 days. Moving is not fun, especially if you have kids and animals. Finding another rental can be tough and uprooting your family can be tougher. Owning a home allows you to put down roots and know that if you pay your mortgage every month, no one is going to post a notice on your door for you to get out. It's well worth the peace of mind.
REPAIRS
My rental was out dated and ugly to say the least, but I was happy with the neighborhood. So, I made some compromises on the house to live there and the landlord was cool, I thought. Some tiles were broken on the kitchen counter top. I asked for them to be repaired because food was getting stuck in them and it was gross. Ya that was a no go from the landlord. It wasn't a "health and safety issue" so it wasn't in the cards for him to fix it.
The next issue came with the winter wind howling through my bedroom like a haunted house. I asked for them to be fixed. I stayed home from work so the handyman he scheduled could come over and fox the windows. Guess what, he caulked them shut. SHUT. I will take the risk of making small repairs my self over having someone else in control of when and how the repairs get done. At least owning a home, I know they are done right, and I can save money by doing some of them myself. Plus, I'm building equity in my own home by making the repairs and doing updates as well. It gives me a great sense of accomplishment too.
FREEDOM
Last but certainly not least is freedom. It's a big enough concept that Braveheart died for it.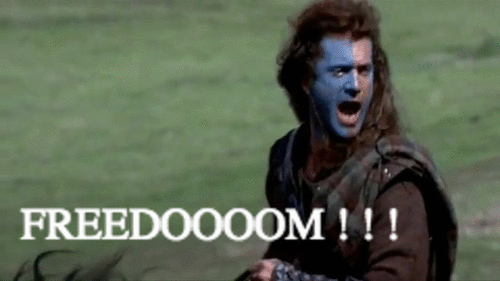 The ability to manage things how I want, to have a house party if I want, to paint my kitchen any color I want. Just the pure and basic freedom to do what I wish. I didn't have that while renting. I was under the close watch and scrutiny of a landlord. As an owner, I'm FREE.
If you want to learn more about how you can become an owner reach out to me. I'm happy to walk you through the process and show you how you too can be free.